Our People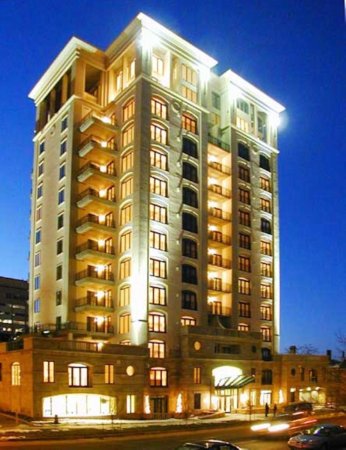 Robert (Jake) P. Jacobsen, CEO, Principal and Founder:
Mr. Jacobsen is the Founder and the primary Principal of Sagebrush Capital and affiliates founded in 2000. Mr. Jacobsen has managed, both as a principal and a non-principal, numerous successful business entities for the last 25 years. Mr. Jacobsen  has been active in commercial real estate since the 1994.
Since 2001, Mr. Jacobsen has been responsible for the successful development of $115,000,000 in residential properties and the acquisition of multi-family apartment properties consisting of over 3,600 rental units, with an aggregate acquisition cost of over $300 million. Mr. Jacobsen has led the company through 11 years of profitable growth both for the company and its partners. Mr. Jacobsen profitably navigated the company  through two major economic downturns.
Donald W. Caster, Principal/President of Operations, Asset Management & Development:
Mr. Caster is the President of Operations, Asset Management & Development for Sagebrush Capital Management, LLC. Mr. Caster is an experienced financial and operations manager for complex multi-family real estate ventures including but not limited to; development, repositioning assets and renovations spanning the last 20 years. Prior to Sagebrush, Mr. Caster was the Vice President of Alaska for Weidner Investment Services overseeing all property management operations of approximately 32 properties. Prior to that Mr. Caster was the National Director of Renovations at RREEF/DB Real Estate in Chicago where he oversaw all aspects of renovations throughout the country. Mr. Caster also held various positions in the multi-family industry which gives him a unique and impressive insight into daily operations.
Todd Heinzeroth, Principal / CFO & Controller:
Mr. Heinzeroth is the Controller for Sagebrush Capital and manages the financial reporting and day-to-day operations of the accounting group. Mr. Heinzeroth holds a BA in accounting with an emphasis in computer science from Luther College.  During his 18 years in the accounting, reporting, and finance areas, he has served for 9 years as Sagebrush Real Estate Operations Controller.  He has also served as Vice President of Finance and NASD Series 27 Financial Operations Principal for DE Frey & Company, Inc., Manager of Financial Reporting for Newmont Mining, and Senior Manager of Audit for Deloitte & Touche.
Dan Ezra, Strategic Partner:  Mr. Ezra, a former Sagebrush employee in charge of development and construction, is a strategic partner in providing 3rd party owner's representation for all of Sagebrush's multifamily projects.  Mr. Ezra graduated from the University of Maryland in 1985, with a degree in Civil Engineering.  He joined the Donohoe Companies shortly thereafter and developed a successful career as a Project Manager and Estimator for Commercial and Residential construction projects.  In 1993, he moved to Colorado and joined M. A. Mortenson where he specialized in pre-construction estimating and design services.  Mr. Ezra subsequently started his own consulting practice, DAE in Denver after completing the Portofino Tower high rise condominiums for Sagebrush in 2003.  Currently he is the Senior Managing Partner of DAE, which is currently managing a portfolio of $200,000,000 in Owner Representation and Construction Management Services.